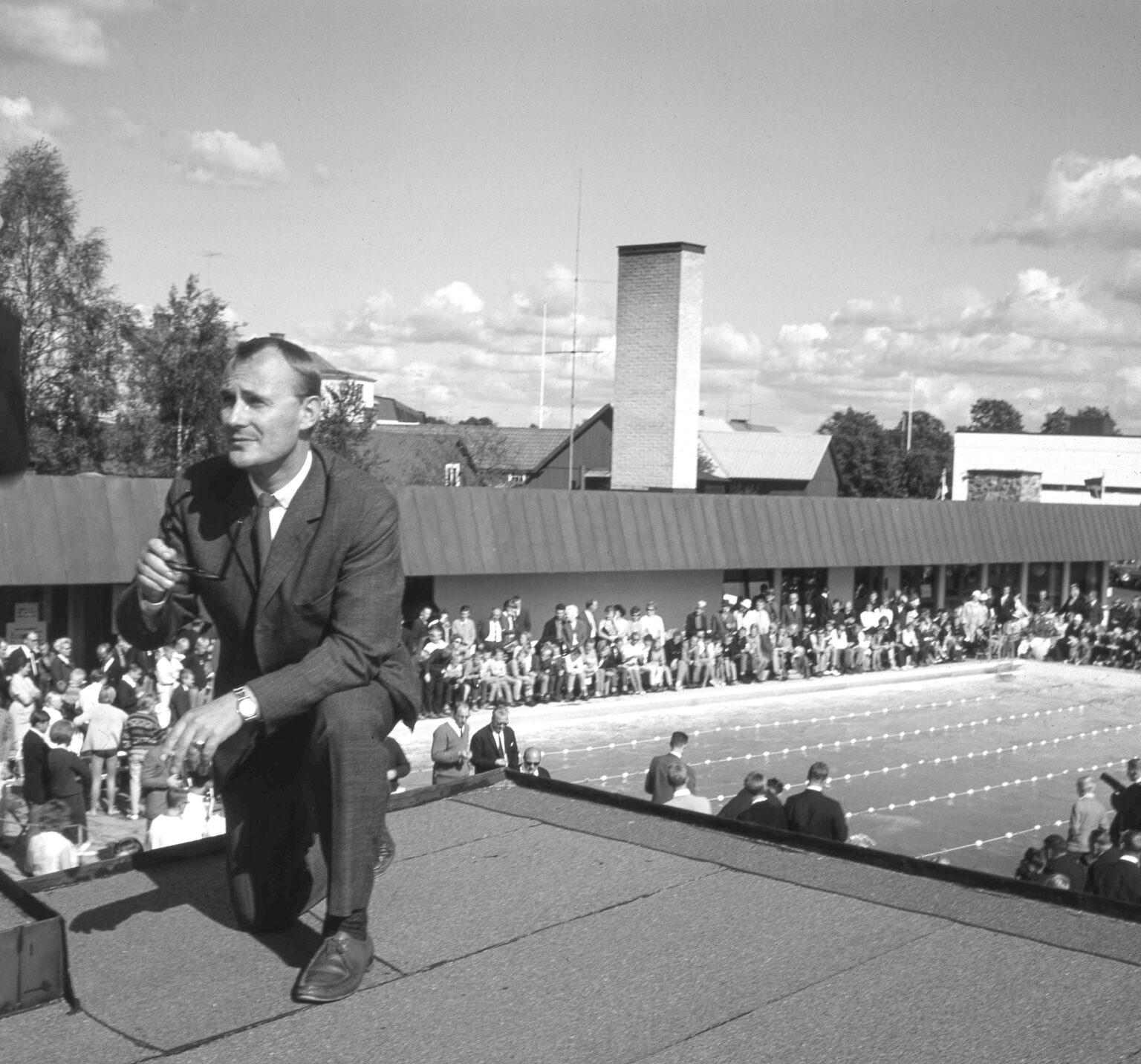 At the heart of IKEA since 1964
For almost 60 years we've been making guests from near and far feel at home. Puffing up pillows and serving food – just like any other hotel really. However, we are the world's only IKEA Hotell and here in Älmhult, the heart of IKEA, you get a unique experience where everything is about Småland province and IKEA. We hope you enjoy your time with us!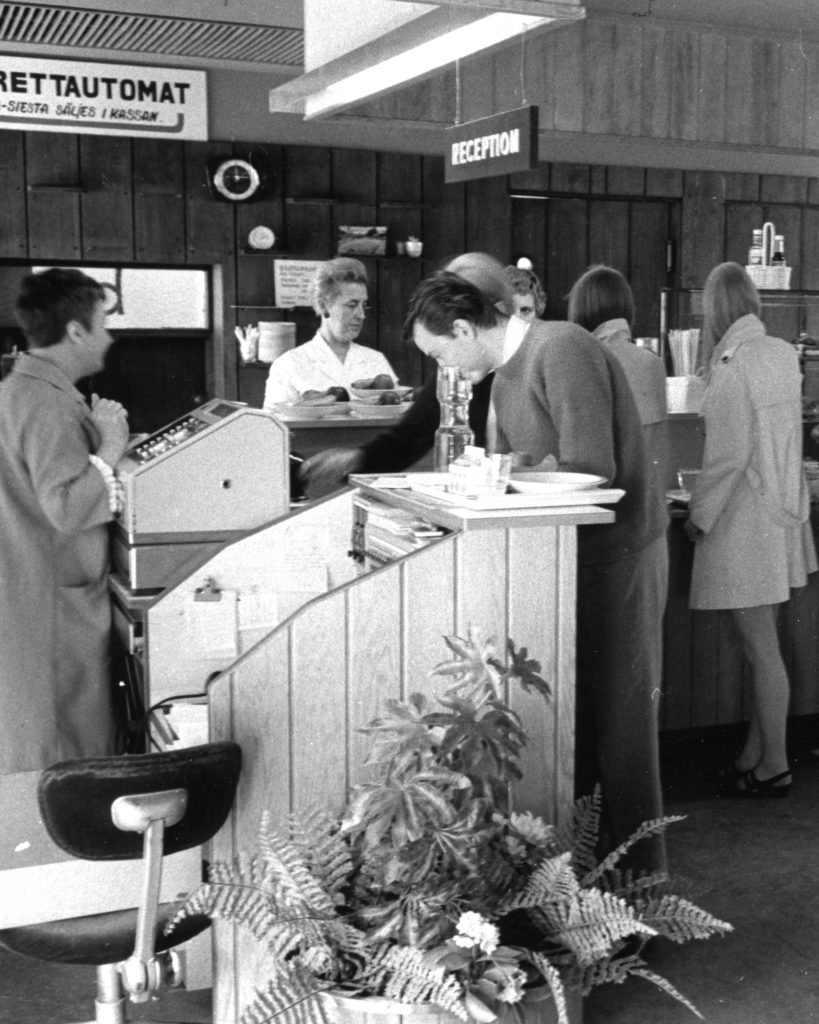 It all started with meatballs
When Ingvar Kamprad opened the first IKEA store in 1958, it was an immediate success. People travelled from far and wide to shop for smart, modern furniture at reasonable prices. But after a day of shopping, they needed somewhere to rest and get a bite to eat. These are the visitors Ingvar Kamprad was thinking about when he decided to build Motell IKEA. On 22 August 1964, 25 rooms, a restaurant and swimming pool are ready for guests. Now, almost 60 years later, Motell IKEA has become IKEA Hotell, and 25 rooms are now 254. But there's a lot left from 1964 as well – the copper roof has been made into a reception desk, and the limestone floor has been preserved. So has the open fireplace in the restaurant. Cutting down on resources is not only thrifty, it's also eco-friendly. Typical IKEA really.
But perhaps what's most timeless is the feeling of home, regardless of time and place. And we hope you will feel at home here with us!
A hotel for the many people
At IKEA, we all work to create a better everyday life for the many people. For us at IKEA Hotell, this means a visit to us should feel just like life at home. Safe and comfortable in other words. Our spaces are roomy and accessible for people with variable ability, and a couple of hotel rooms are fully accessible with extra floor space, an adapted bathroom and a direct exit. An adjoining room for an assistant can also be booked if needed.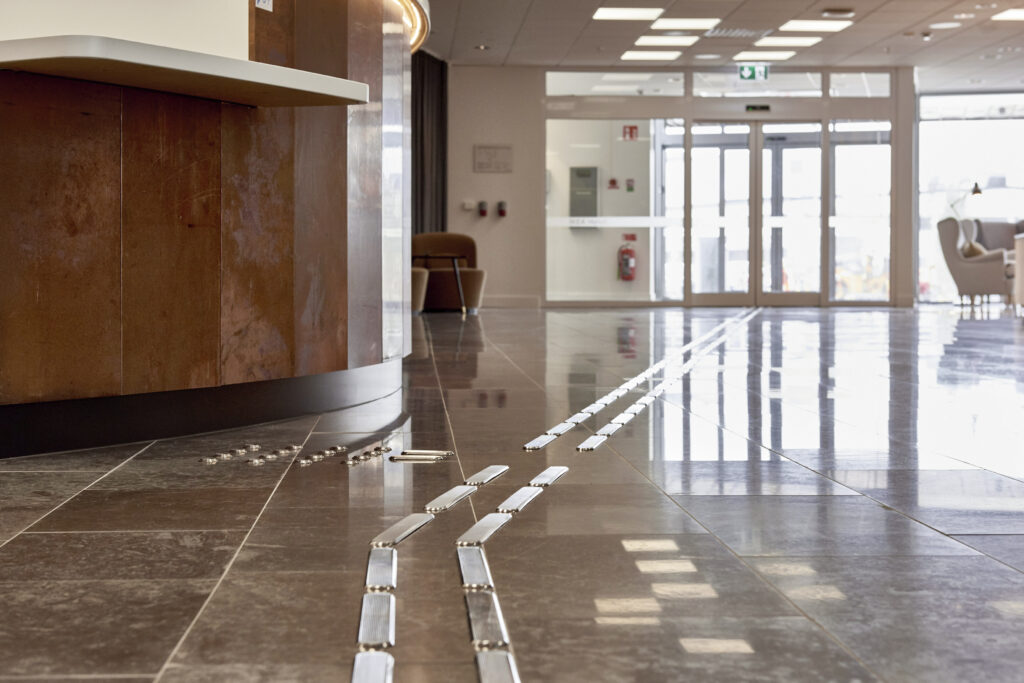 Pets? Of course!
When we say a hotel with room for everyone, we obviously also include our four-legged friends. We want all our guests to feel at home. We have special family and double rooms set aside for guests with dogs or cats, with a modest pet supplement of SEK 95 per night per room. The pets are of course welcome in the lobby as well – either on a lead or in their owner's arms.